Social Skills and Friendship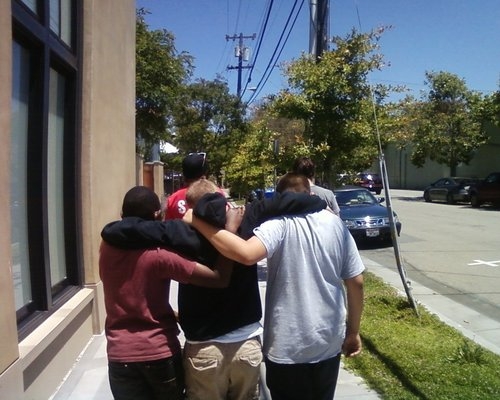 Our program places a strong emphasis on the value of each of its staff and students, and fosters a strong sense of community. We co-exist within a family atmosphere, fostering mutual respect and appreciation for one another as unique individuals. Experience has taught us that no amount of skilled staff intervention or well-directed teaching can have the same kind of impact on our students as socializing with their peers. We strongly encourage friendship within our student body, and provide students with opportunities to go on outings together and share mutual interests.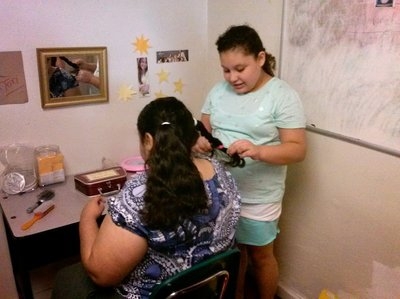 Like everyone, the students we work with need friends. Real friends, not just people whose chosen work it is to spend time with them. To form and maintain these relationships, our students need intensive social and communication skills instruction, encouragement, and opportunities or situations where friendships can develop naturally. We strive to help our students learn to laugh and play, and to develop interests that they can share with others.
Via people like to enjoy life. Since we think good fun brings out the best in both staff and students, we enjoy celebrating birthdays and holidays throughout the year.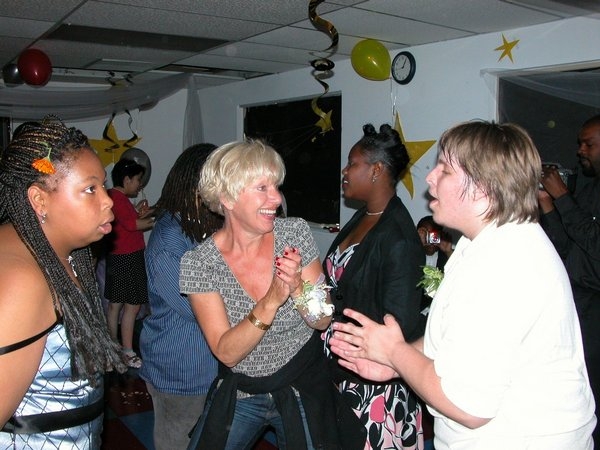 We host a Prom each year, which includes a talent show, art exhibition, limo rides, and of course lots of dancing and fun! These events are open to alumni, friends and family. We are also grateful to have students visit from other schools.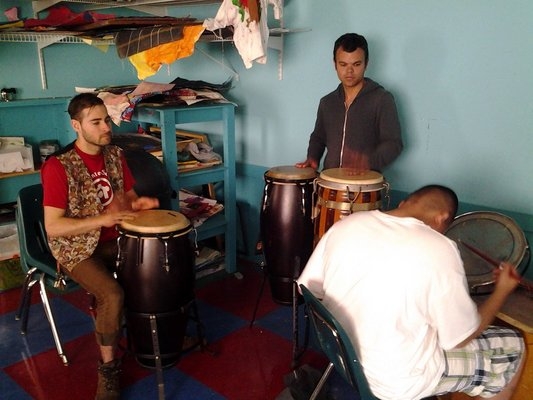 We are also very fortunate to have a strong relationship with our neighbor Black Pine Circle School. Each semester a new group of eighth graders join us for our arts, music, games, and sports classes. They also join us for our end of year Prom. Our students have benefited greatly from this joint program, and look forward to their visits each week. We are also very grateful to Black Pine Circle for their willingness to include our students in their classes and events.
http://blackpinecircle.org/
At Via Center, we encourage everyone to be as conscious as they can of how their words and actions influence the feelings and thoughts of other people and to carry this awareness beyond our own community to people from other communities as well, people from the family, from the workplace, and from the neighborhood, from all the various communities to which we all belong.